Explore beautiful Arrowtown by Bike
Arrowtown Bike Hire is located in the beautiful alpine village of Arrowtown, and provides flexible bike hire options including E-bikes, for recreational riders who wish to explore the historic town or ride the famous Arrow River Bridges Trail on the Queenstown Trail to Gibbston, valley of wines!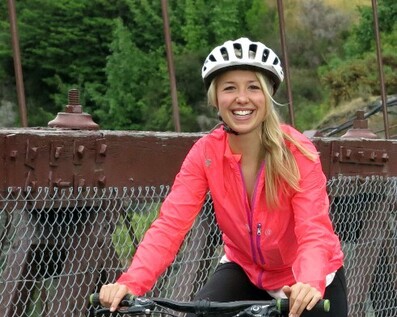 Bike Hire
Flexible hire options including e-bikes from 1 hour to 1 month. Suitable for couples, families or large groups.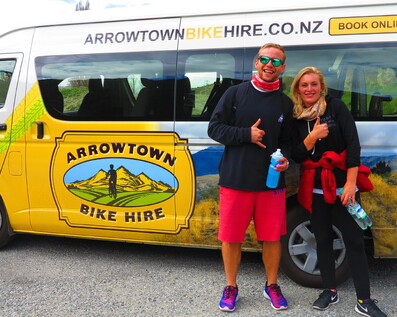 Bike Shuttle
Daily shuttle service from the Gibbston Valley. Please enquire about our other destinations.
Bike and Wine Hopper Bus Combo
We are not wine specialists, so we have teamed up with the Queenstown locals who are! The Queenstown Wine Trail and their Wine Hopper Bus. Enjoy an adventurous bike ride to start your day along the famous Arrow River Trail. This scenic bike ride crosses awesome bridges, passes historic cottages and enjoys breath taking views over farmland and mountains. Once reaching the Gibbston Valley Winery (15km 1.5-2 hours) climb on board our Wine Hopper Bus and reward yourself by exploring the Gibbston Valleys best wine tasting, or visit a cheesery, or dine at one of the many winery restaurants or pubs. The best part is your transport between Vineyards is provided by Wine Hopper Bus, so no drinking and riding involved!
The Bike & Wine Hopper combo includes Queenstown transfers and departs The Station Building at 10am. Bookings essential.
Not only is cycling great for mind and body, it is the ultimate ozone friendly transport. What better way to reduce your carbon footprint than recycling a pre-loved bicycle. Browse online or visit in store our range of quality used, but not abused bikes seeking a new home.
WE DON'T HAVE A GREAT DAY UNLESS YOU DO.
Our job is to make your day fun and easy. No worries.